Goceram exhibited and gave a presentation at MIM2010 International Conference on Injection Molding of Metals, Ceramics and Carbides in Long Beach, California, USA

Thank you for visiting our stand at the CERAMITEC 2009. It was a pleasure to meet you all during this successful trade fair in Munich, Germany. Hopefully we will see you again.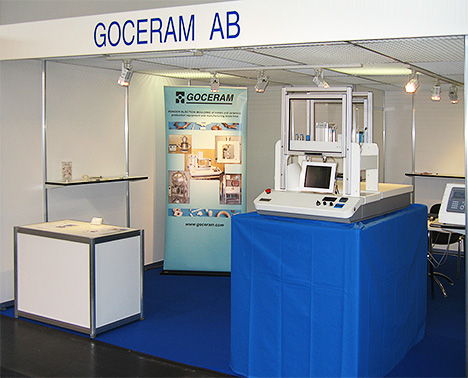 Goceram did also exhibit at CERAMITEC 2006, 2003, 2000 and 1997.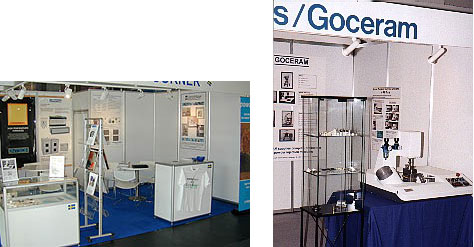 Goceram participated at EURO PM 2005 Congress & Exhibition in Prague, Czech Republic.
28th International Cocoa Beach Conference & Exposition on Advanced Ceramics & Composites, USA
Oral presentation by Goceram: "Addressing the Issue of Commercialization Barriers for Net Shaped Ceramic Parts"
Goceram is also participating at the exposition – Information.
Joint Nordic Conference in Powder Technology, Norway
Oral presentation by Goceram: "Supercritical Extraction of Binders for Metal Injection Moulded Components" Abstract